MiND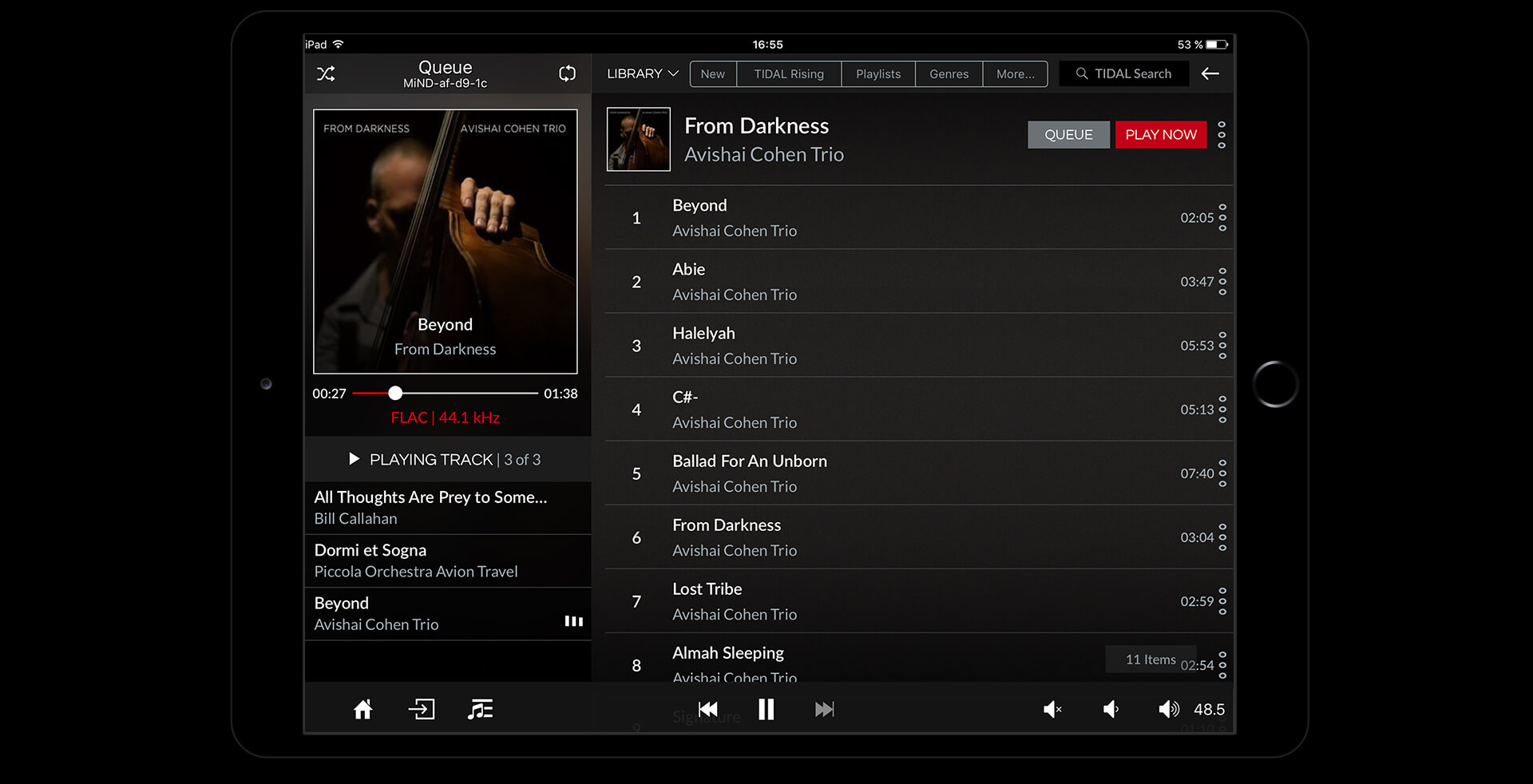 simple
The concept of MiND is simple: the future of music playback lies in the intuitive organization of a library, allowing for uncomplicated access to large collections of music that are managed with incredible ease-of-use and efficiency.
control center
The 'remote' or control center of a MiND - based music streaming system is an iPad, iPhone or Android device. A downloadable application exists and requires very basic setup procedures. MiND is designed to allow a person with basic computer knowledge to take full command of a music library.
More than a product
MiND (MOON intelligent Network Device) is much more than a product. It is a way of organizing, listening to, and enjoying your music. MiND technology streams music from your digital music library to your audio system, allowing playback via your amplifier and speakers. Your library can consist of music stored on your computer, on a Network Attached Storage (NAS) device, or you can simply stream music.