250i v2 Integrated Amplifier
Available finishes are dependant on location.
Product availability depends on location.
Try one. Book a demo
Power and Emotion
The MOON 250i v2 is a classic analog design that delivers renowned MOON audio performance at an outstanding value.
Versatile and Intuitive
As an added bonus, turntables now connect directly to the 250i v2 for natural and precise vinyl replay. The upgraded circuit design provides an improvement in sound quality and the addition of a MM phono preamplifier make it more complete than ever.
Back to Basics
The 250i v2 offers both smooth musical authority and a timeless design. It is a gateway to a journey through the entire range of MOON products.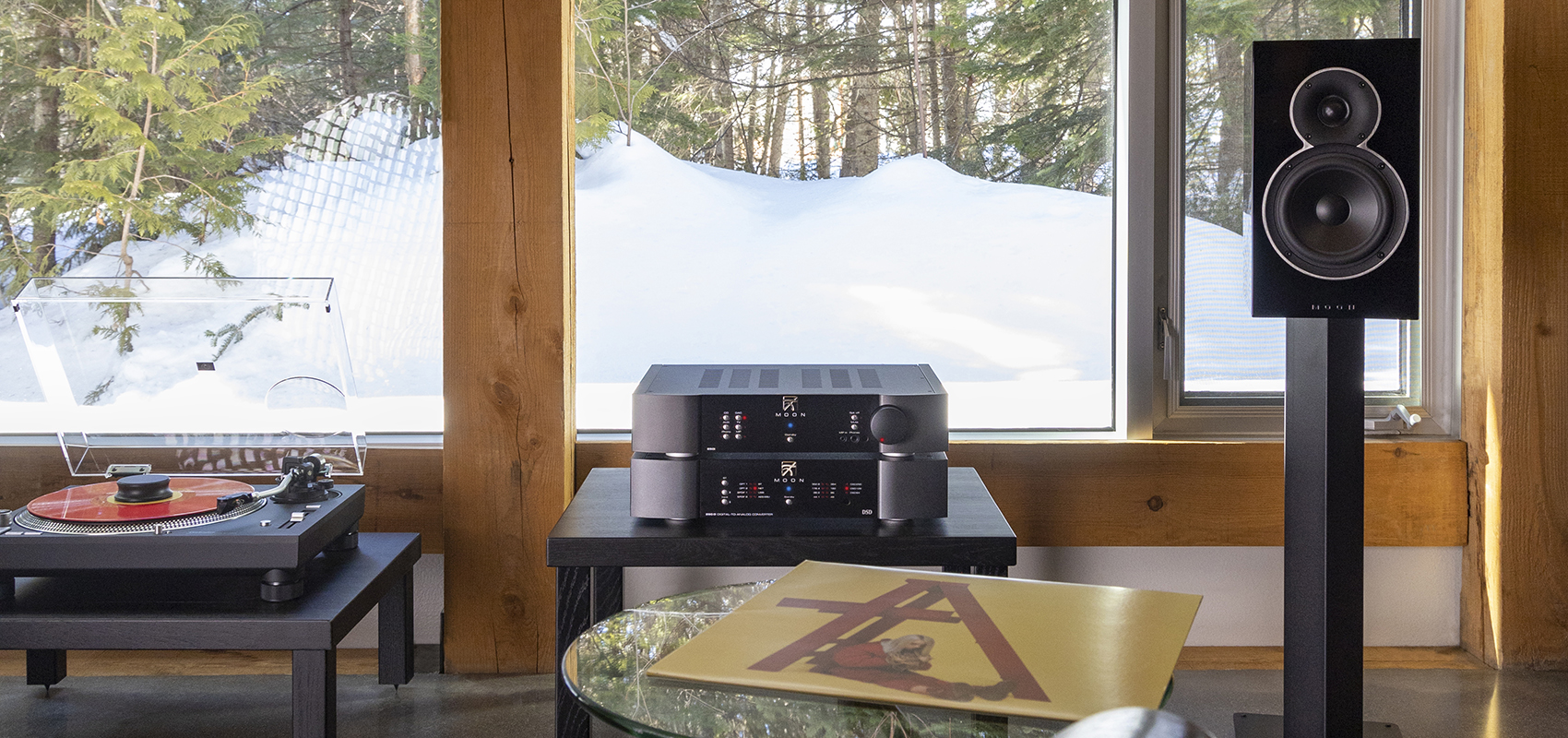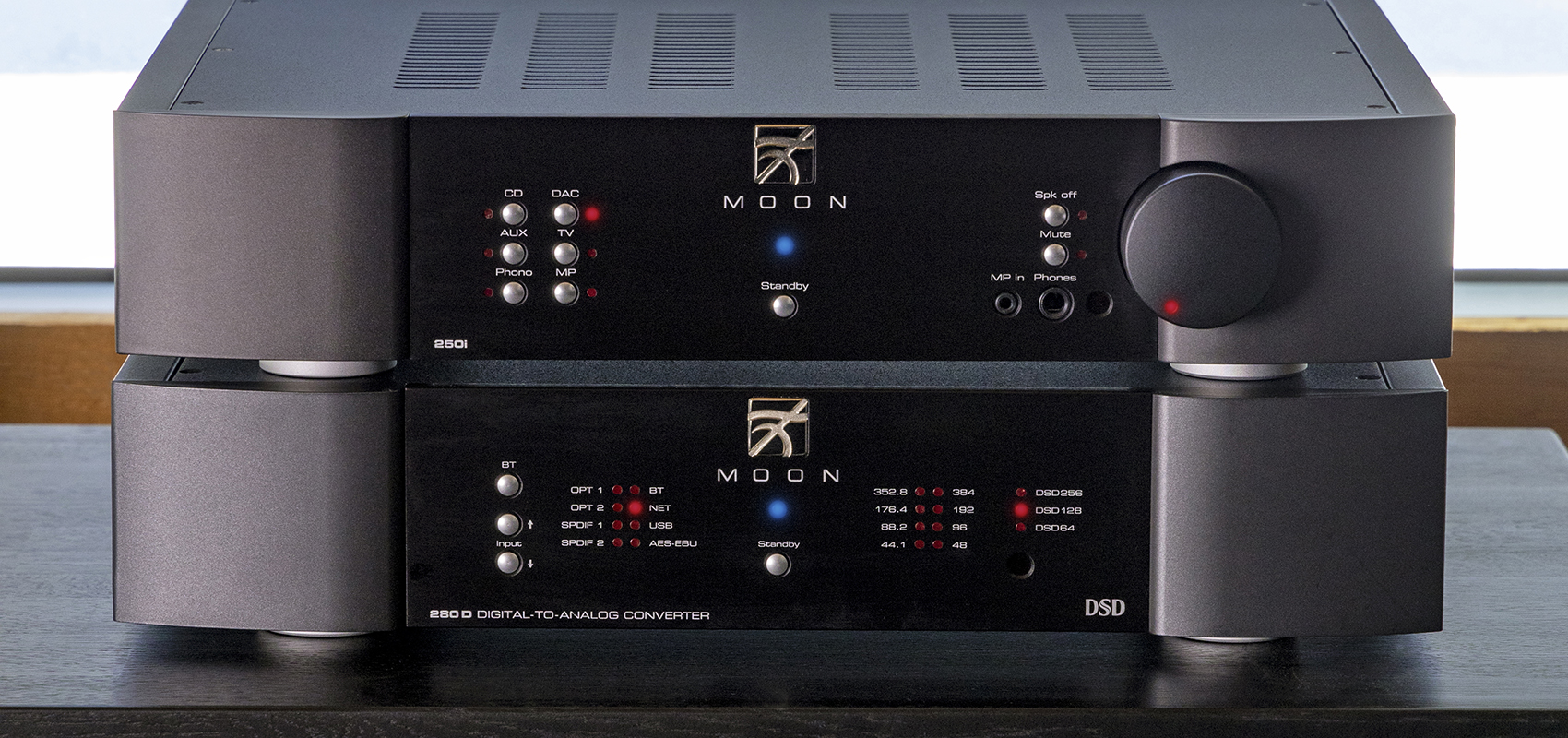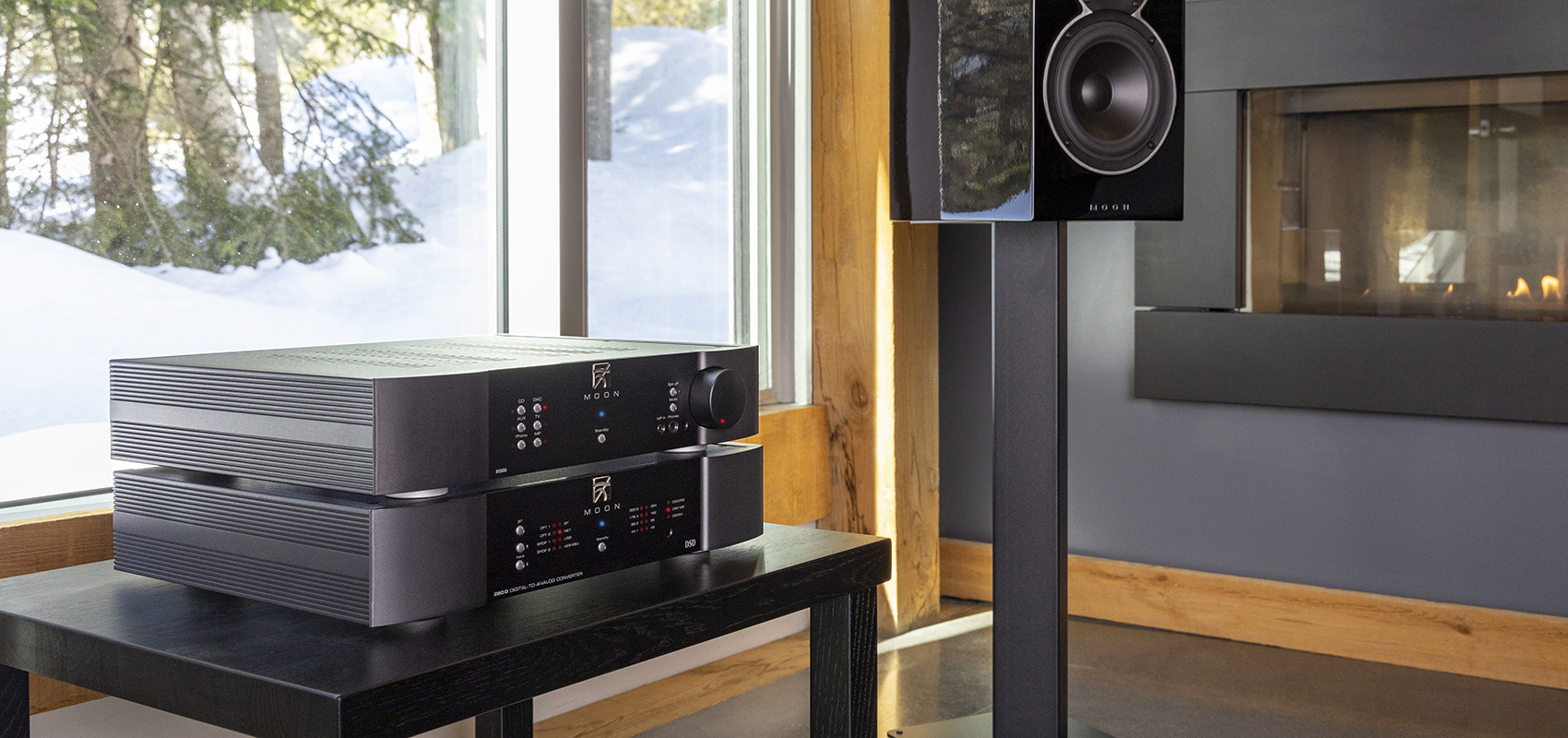 Integrated Amplifiers

Specifications
Product features
In the box
User manual
Design features
6 line-level inputs including a front-mounted 1/8" mini-jack for personal media players.

MM (Moving Magnet) Phono Stage

Headphone output on 1/4" jack located on the front panel.

Precision matched proprietary MOON Bipolar output transistors for improved bass response and accurate sonic reproduction.

Low operating temperature for an ultra-long life expectancy.

Rigid chassis construction to minimize the effects of external vibrations.
Specifications
Output Power @ 8 Ω

50 Watts per channel

Output Power @ 4 Ω

100 Watts per channel

Input Sensitivity

370 mV - 3.0V RMS

Input Impedance

11 kΩ

Phono Input Impedance

47 kΩ

Gain

37 dB

Phono Stage Gain

40 dB

Signal-to-Noise Ratio

101 dB @ full power

Frequency Response (full range)

10 Hz - 100 kHz +0/-3 dB

Crosstalk @ 1 kHz

-78 dB

THD (20Hz - 20kHz @ 1 watt)

0.015 %

THD (20Hz - 20kHz @ 50 watts)

0.02 %

Intermodulation Distortion

0.05 %

Shipping Weight

22 lbs / 10 kg

Dimensions (width x height x depth)

16.9 x 3.5 x 14.4 in

Dimensions (width x height x depth)

42.9 x 8.9 x 36.6 cm
Complementary products
To complement this product and improve your Hi-Fi system, here is what our specialists suggest:
The MOON 280D is a high performance fully asynchronous DSD 256 / 32-bit DAC with versatility, including Bluetooth and our MiND 2 module.
Level Up
Do you want an even higher level of performance in this product category? Take a look at this:
Combining sonic finesse and superb versatility, the award-winning MOON 340i X Integrated Amplifier is offered with optional DAC and phono stage.