Make time
stop
With MOON, you don't just listen to music, you live it. Feel it. From the first note, the experience transcends. Transforms. There is a newfound level of intimacy between you and the artist. That's the MOON promise: a privileged access to the intention and the purity of sound. The fingertip on the guitar string, the sharp inhale between two notes, the amplitude and impact of silence. You are front row centre to every sound; every sentiment. MOON takes you to the epicenter and truth of sound – to its very soul.
The same intensity is echoed in each exacting detail of the MOON experience. Perfection is sought, demanded; relentlessly enforced. The MOON trademark obsession-to-detail ensures that your first astoundingly authentic sound experience remains equally powerful with every listen. Every year. Every generation.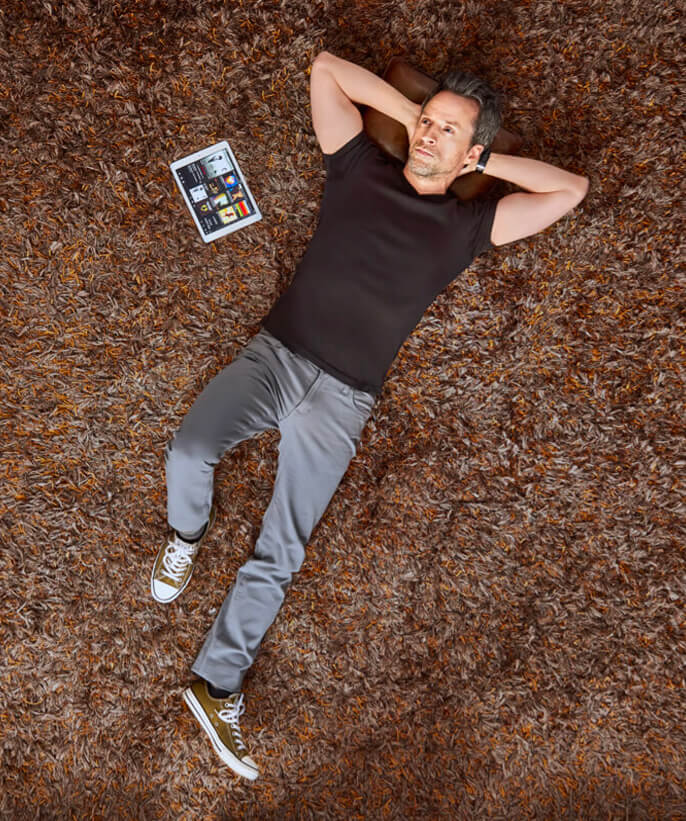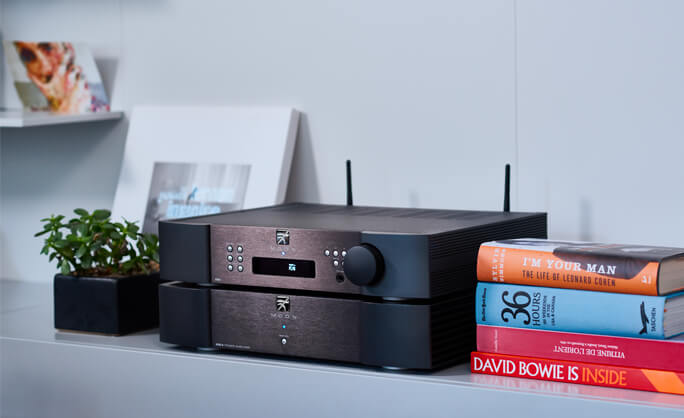 High end
audio components
Defy
Obsolescence

Smartphones, smartcars, laptops – sound bombards us from everywhere. Sure, it's easily accessible, but the sound quality on these devices is often muted or distorted, and the products themselves are designed to quickly become obsolete.
That's what makes the durable excellence of MOON products so reassuring. Thanks to their pristine purity of sound, it's like a screen is lifted between you and the performer. You are this close. The heartfelt sentiments of the artist reach out to you as if you were standing at their side in studio, or backstage at their show.
This is sound as it was meant to be showcased. At its truest. Delivered to you alone. Deeply personal. And even when the song ends, your emotion lives on. Because with a sound system this superior and reliable, you can revisit that song – and the wonder you felt –  over and over again over the years. That's the MOON quality promise.
From concept to customer service, the entire team at MOON is dedicated to defying obsolescence. With a 10-year warranty on products, everyone at MOON confidently stands behind everything they make. And they have the pride of knowing that almost all their eco-responsible parts and products are impeccably crafted at Simaudio in Quebec, Canada.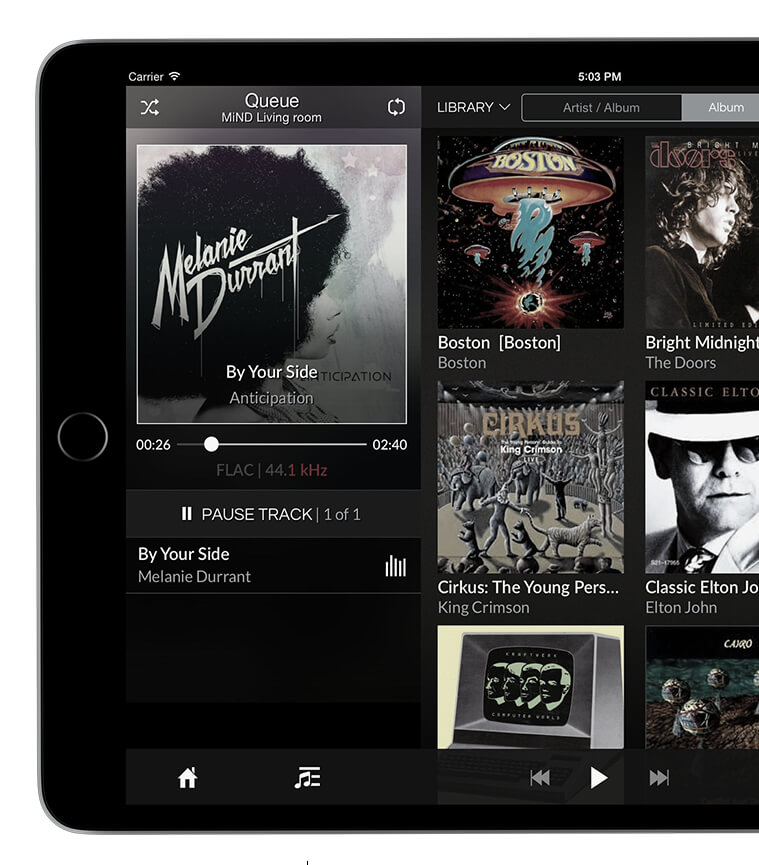 Orchestrated
in Passion
Infinitely innovative.
High end sound systems.
Better components. Exclusive state-of-the-art electronic circuitry. Certainly, the worldwide reputation of MOON was built upon the stellar quality of its products. But, at MOON, the secret for their success has always been the individual and collective passion of their team.
MOON's designers and engineers are more than just high-tech experts. Experienced audiophiles and music lovers, they are acutely aware of the power of pure sound to move emotions. Change lives. Stir thinking. That's why, for nearly 40 years, the MOON team have continuously been striving to push boundaries and surpass their own excellence. Through their innovations and tireless dedication they have redefined the entire sound industry.
MOON products are designed and built to last a lifetime, because the team who create them at MOON truly believe that great sound is the essential cornerstone of a great life.
Dominique Fils-Aimé, is an singer-songwriter
Respect for sound quality
Unfortunately, more than 90% of the music tracked in 2018 is compressed, distorted. We, the specialists of MOON by Simaudio wish to do everything possible, our energies and our talent to make sure that all artists are respected. Like Dominique Fils-Aimé, their work is the story of a life and involves hours of work.
Guillaume Martineau, a talented piano virtuosos
Explore sound purity with Guillaume Martineau
Guillaume Martineau, one of the most talented piano virtuosos in Quebec, shares his thoughts on the importance of sound quality. According to him, nowadays, audio compression compares to shortening a four-page letter into a single small paragraph; you can only hope that you haven't lost the fundamentals!
The gateway to great sound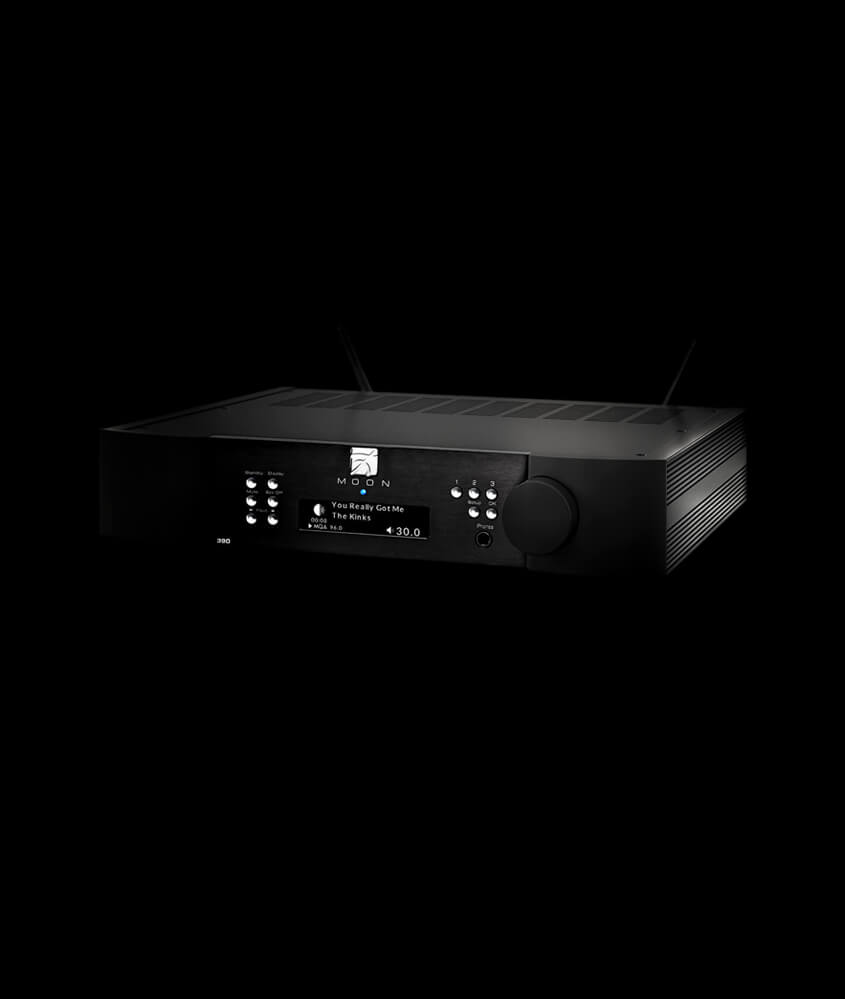 The MOON 390 offers a complete high-end listening solution. Simply connect it to a power amplifier or active loudspeakers to hear an exceptional audio performance.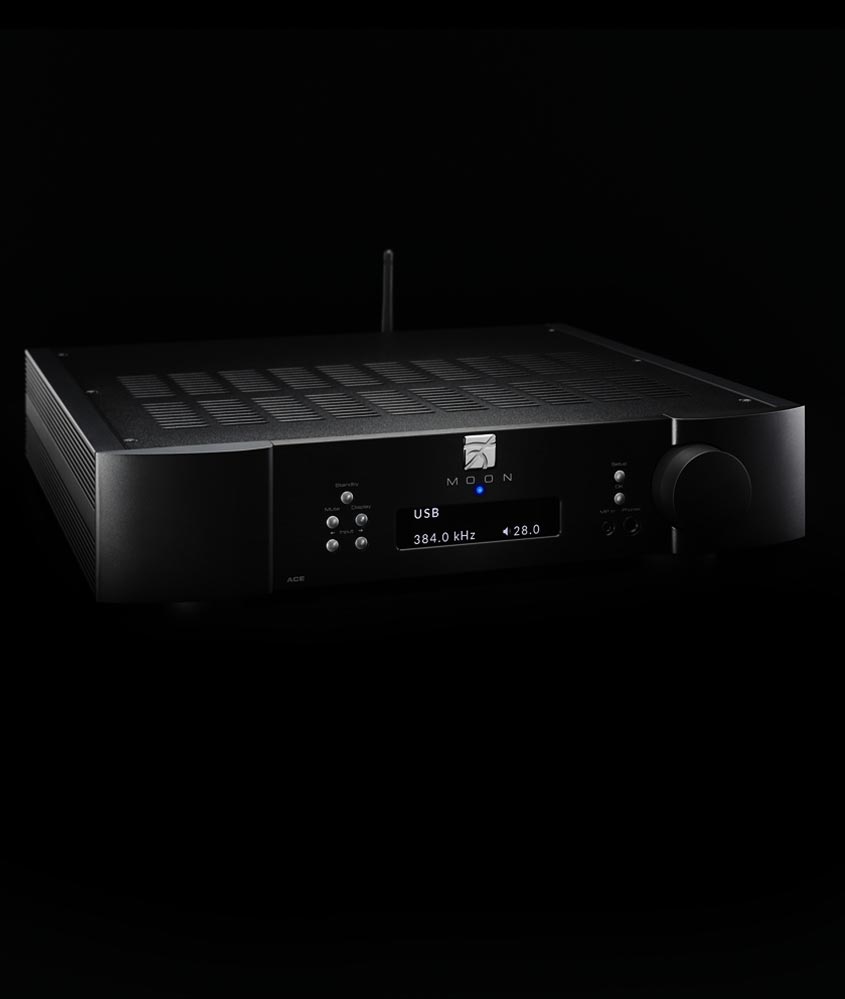 The ACE is A Complete Experience of musical ecstasy. Simply hook up a pair of speakers, connect to the internet and you are ready for music, lots of music.