110LP v2 Phono Preamplifier
Sound Quality
Developed with award-winning technologies used in our more exotic phono preamplifiers, the MOON 110LP v2 represents another leap forward in sound quality and affordability.
Dynamic
Enjoy all of the MOON sonic characteristics available at a lower cost than ever; fast, tight, extended bass response, a natural open midrange, and airy extended high frequencies.  This is achieved through the combination of an improved power supply and an enhanced circuit layout. Another benefit is an increased input overload margin for trouble free use.
Convenient & Flexible
In a matter of just a few seconds, you can easily configure under the unit each of these four parameters: gain, curve, resistance and capacitance. As a result, replacing your cartridge will not render the MOON 110LP v2 obsolete.
No compromise
"This is one fabulous piece of equipment. No other entry-level phono preamp I've heard betters its design, its construction, or, most important, its sound."
– Thom Moon, SoundStage! Network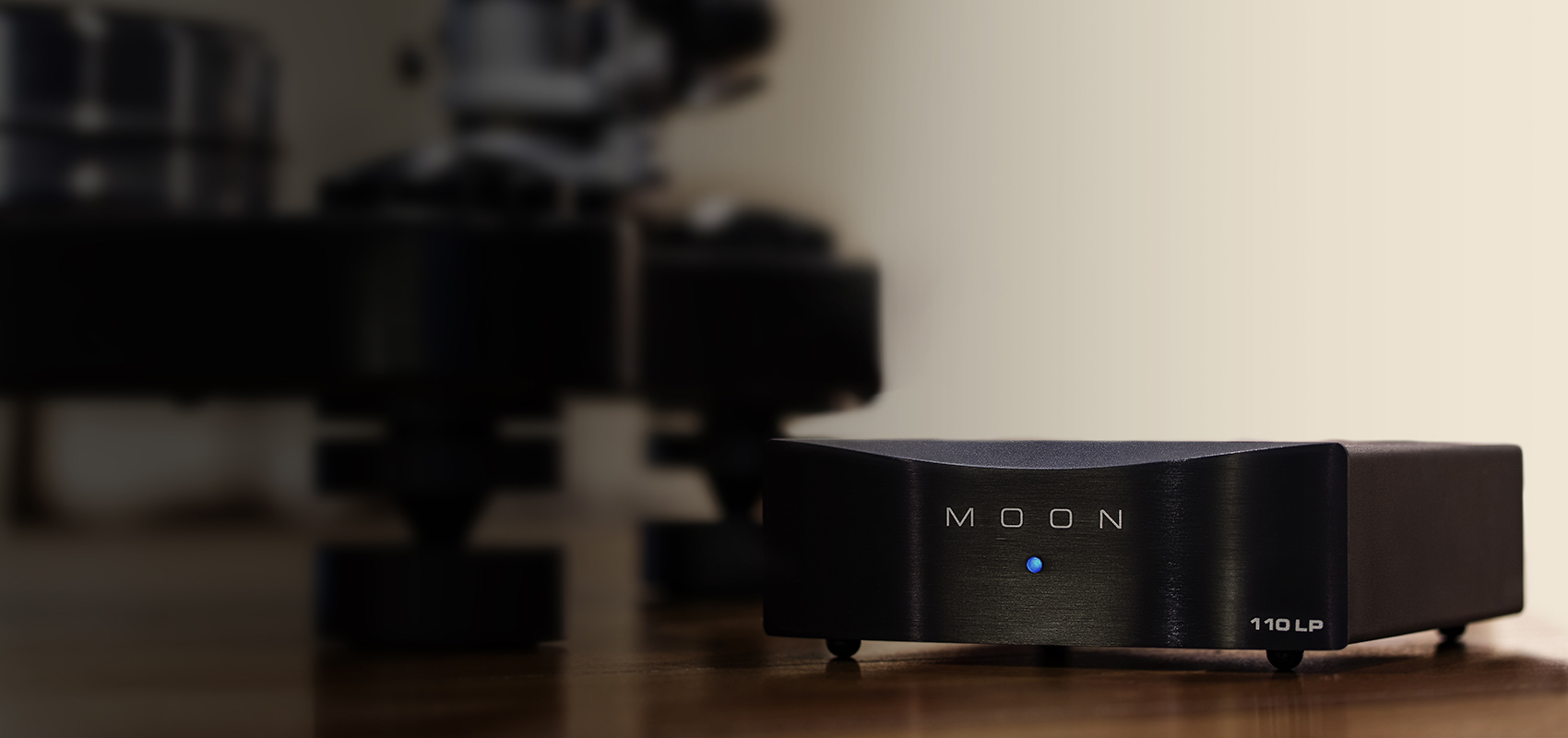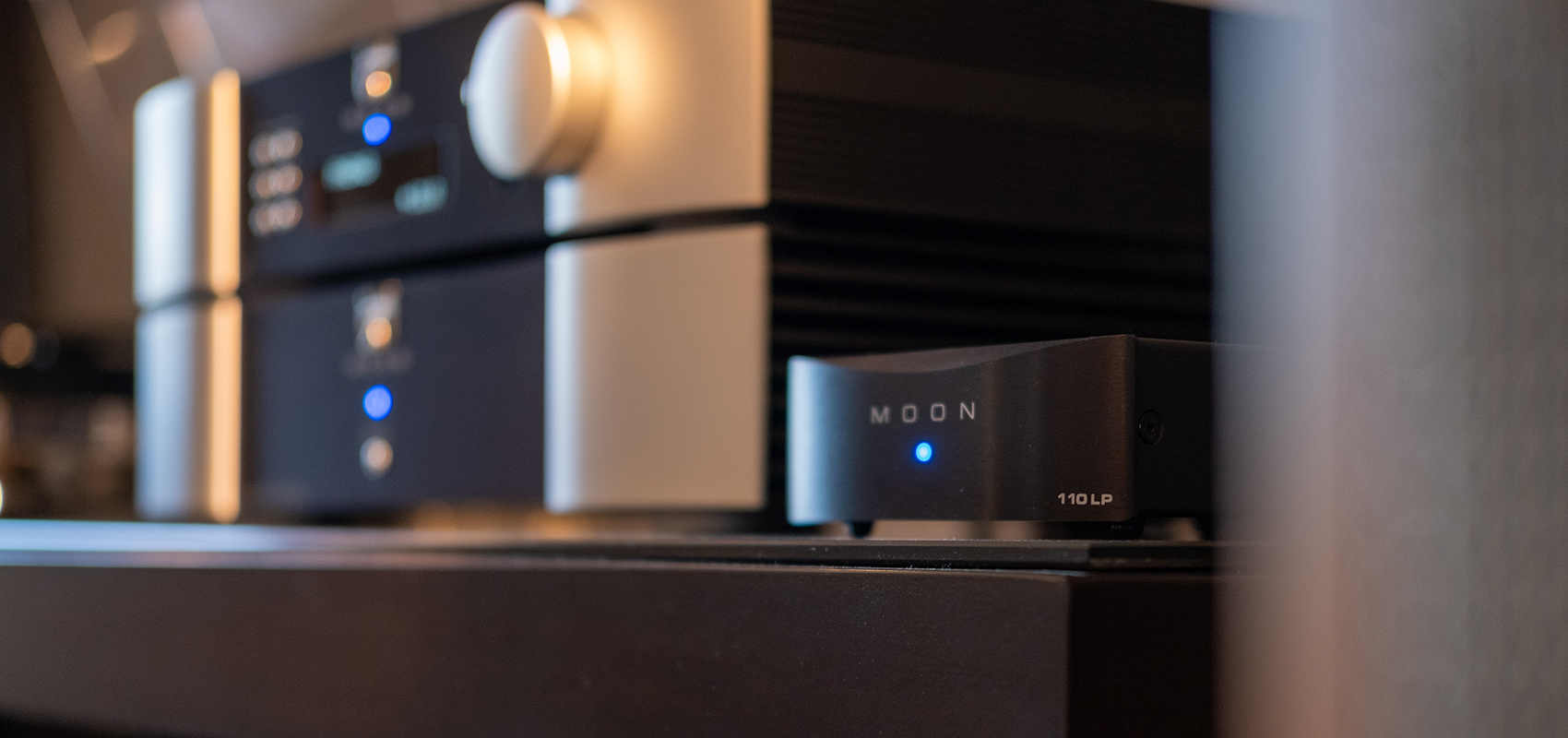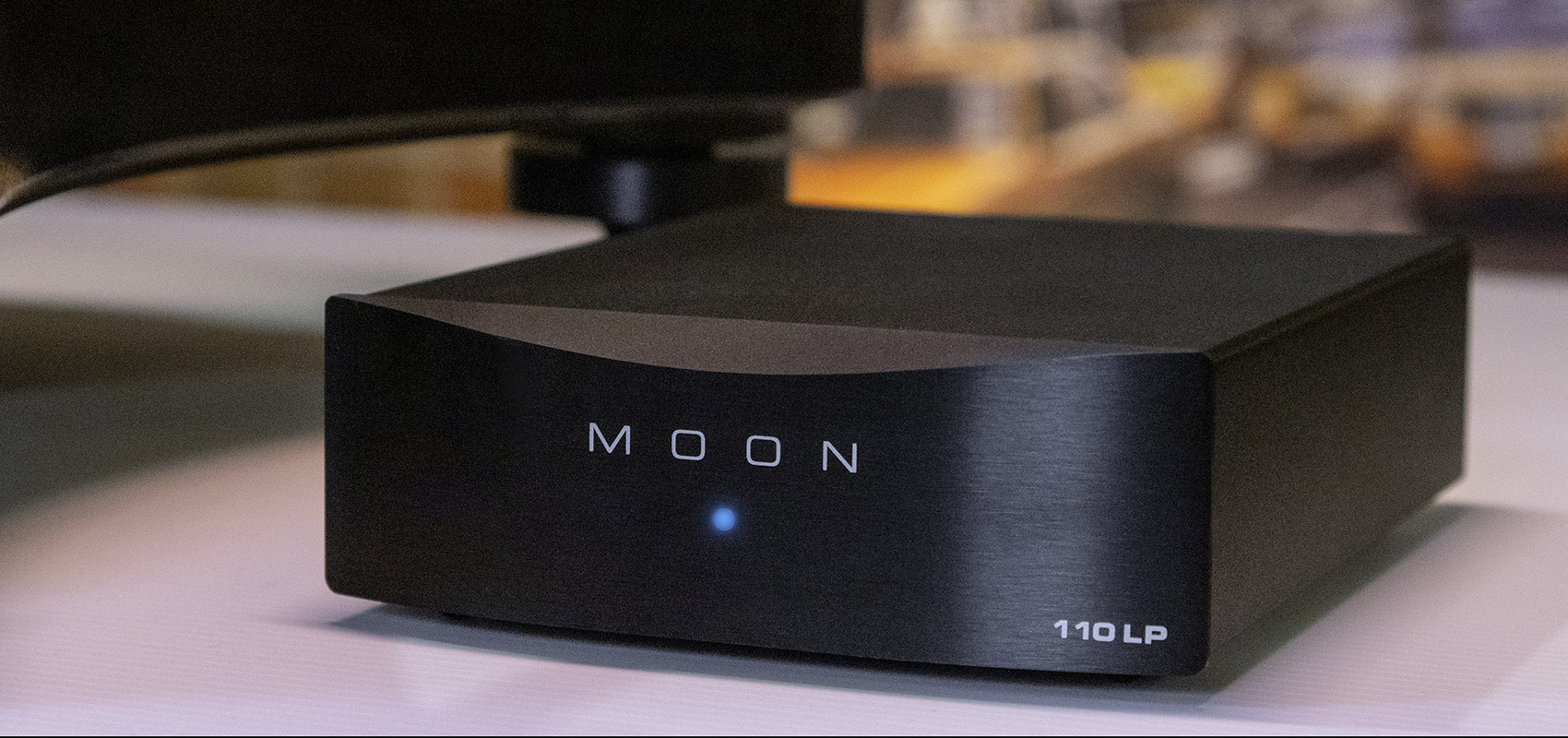 Phono Preamplifiers

Specifications
Product features
In the box
User manual
Comparison chart
Design features
End-user adjustable impedance loading (47kΩ, 475Ω, 100Ω, 10Ω)

End-user adjustable capacitance loading (0pF, 100pF, 330pF, 430pF)

End-user adjustable gain settings for moving magnet and moving coil cartridges (40dB, 50dB, 54dB, 60dB, 66dB)

End user selectable curve (IEC/RIAA)

Four layer PCB tracings using pure copper for low impedance characteristics

Inductive DC Filtering for a significantly lower noise floor

Compact, rigid all-aluminum chassis with gold-plated RCA connectors

Designed to be powered up at all times for optimal performance
Specifications
Circuit Layout

Mirror-image symmetrical circuit

Single-ended inputs

1 pair (RCA)

Input Impedance - Adjustable

10Ω / 100Ω / 475Ω / 47kΩ

Input Capacitance - Adjustable

0 / 100pF / 330pF / 430pF

Gain Level - Adjustable

40dB / 50dB / 54dB / 60dB / 66dB

Curve

IEC / RIAA

Signal-to-noise Ratio (full scale @40 dB gain)

104 dB

Signal-to-noise Ratio (full scale @60 dB gain)

87 dB

Frequency Response

20Hz - 20kHz (± 0.5dB)

Intermodulation Distortion

0.002%

THD (20Hz - 20kHz)

0.002%

Power Consumption @ idle

2 W

AC Power Requirements

100-240V 50Hz / 60 Hz

Shipping Weight

3.3 lb / 1.5 kg

Dimensions (W x H x D)

5.0 x 1.65 x 6.5 in

12.7 x 4.2 x 16.5 cm
Level Up
Do you want an even higher level of performance in this product category? Take a look at this:
The finest mid-priced phono preamplifier just got even better. The MOON 310LP Phono Preamplifier elevates the performance of its highly acclaimed predecessor to another level.